| | |
| --- | --- |
| Product name | AmeriCote Super Cleaner |
| Other means of identification | Not applicable |
| Recommended use | Degreaser |
| Restrictions on use | Reserved for industrial and professional use. |
| Product dilution information | 1.0% – 50.0% |
| Company | AmeriCote    1375 South Park Dr., Kernersville, NC 27284 |
| Phone | (336)747-0289 |
| Email | [email protected] |
| Emergency telephone | National Poison Control (800) 222-1222 |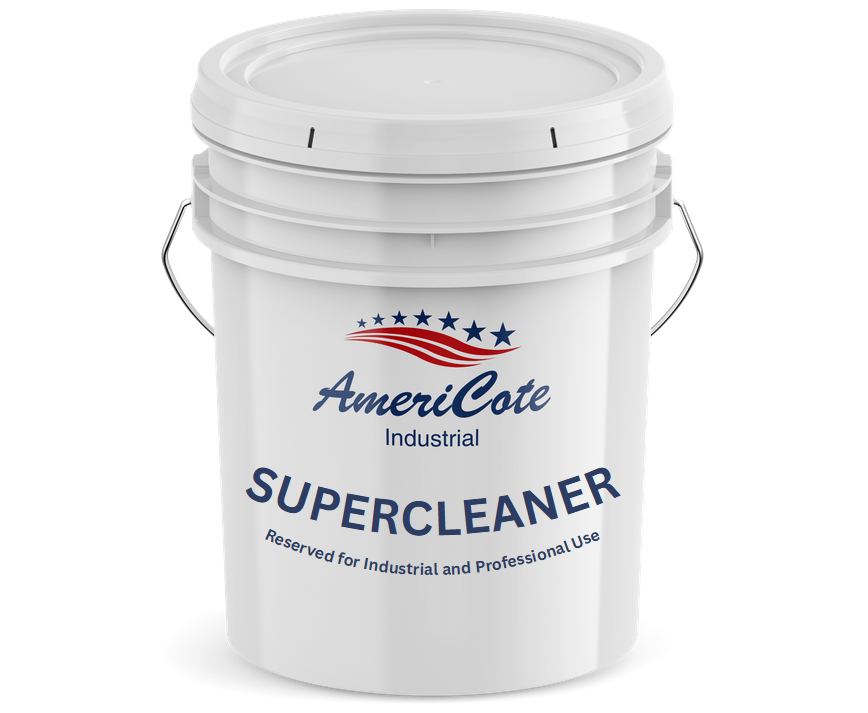 NOTICE TO BUYER: DISCLAIMER OF WARRANTIES AND LIMITATIONS ON OUR LIABILITY We warrant that our products are manufactured to strict quality assurance specifications and that the information, supplied by us is accurate to the best of our knowledge. Such information supplied about our products is not a representation or a warranty. It is supplied on the condition that you shall make your own tests to determine the suitability of our product for your particular purpose. Any use or application other than recommended herein is the sole responsibility of the user. Listed physical properties are typical and should not be construed as specifications. NO WARRANTY IS MADE, EXPRESSED OR IMPLIED, REGARDING SUCH OTHER INFORMATION, THE DATA ON WHICH IT IS BASED, OR THE RESULTS YOU WILL OBTAIN FROM ITS USE. NO WARRANTY IS MADE, EXPRESSED OR IMPLIED, THAT OUR PRODUCT SHALL BE MERCHANTABLE OR THAT OUR PRODUCT SHALL BE FIT FOR ANY PARTICULAR PURPOSE. NO WARRANTY IS MADE THAT THE USE OF SUCH INFORMATION OR OUR PRODUCT WILL NOT INFRINGE UPON ANY PATENT. We shall have no liability for incidental or consequential damages, direct or indirect. Our liability is limited to the net selling price of our product or the replacement of our product, at our option. Acceptance of delivery of our product means that you have accepted the terms of this warranty whether or not purchase orders or other documents state terms that vary from this warranty. No representative is authorized to make any representation or warranty or assume any other liability on our behalf with any sale of our products. Our products contain chemicals that may CAUSE SERIOUS PHYSICAL INJURY. BEFORE USING, READ THE MATERIAL SAFETY DATA SHEET AND FOLLOW ALL PRECAUTIONS TO PREVENT BODILY HARM. Follow the Hazardous Materials Identification System labeling guide for proper personal protective equipment to use when handling this product. Use only as directed. KEEP OUT OF REACH OF CHILDREN.